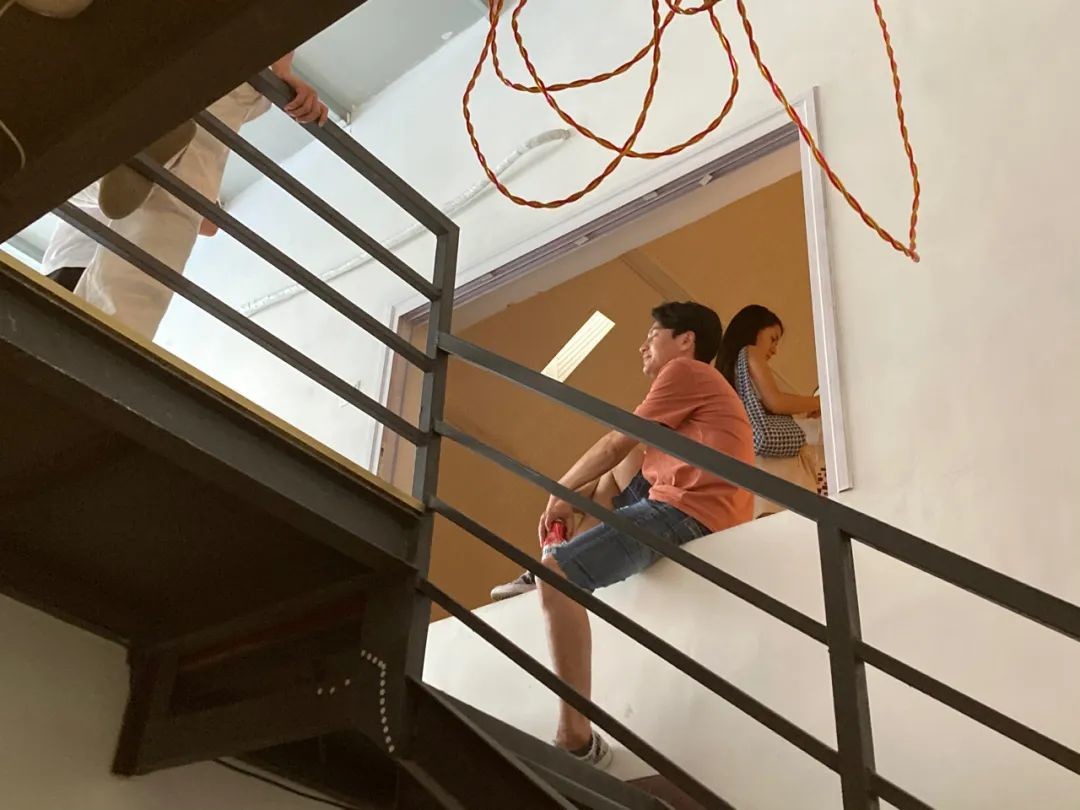 聚丙烯塑料坚固耐用,重量轻,在当下生活中用途广泛。塑料常见来源于石油和天然气,这些资源不可再生。工业便利的大量生产终有一日它会耗尽,而生活中廉价的滥用导致持续性的污染,破坏着生命的自然系统。面对材料在当下生活中的不可或缺,面对我们生产与创造的物的理解。此种材料的未来发展是否能善待自然系统也是否能利人利己或去除实用性后我们还会需要它吗?这些问题。我想借用古人在某些物质匮乏的历史背景中,他们艰难的寻找、劳民的塑造、通过"佛"来寄托精神世界的依靠与觉悟。那塑料盒它实用的规格形式、置物的空间在某种意义中也与石窟一样。都是在转换不同时代下人们对于空间的焦虑、物的取舍它帮助我们归纳储藏着现实与想象。

Polypropylene plastic is strong and durable, light weight, and widely used in current life. Plastics are commonly derived from oil and natural gas, which are non renewable resources. The mass production of industrial convenience will be exhausted one day, and the abuse of cheap in life will lead to continuous pollution and destroy the natural system of life. Facing the indispensability of materials in the current life, facing the understanding of the things we produce and create. Will the future development of this material be able to treat the natural system well, and will it benefit others and ourselves, or will we still need it after its practicability is removed? These problems. I want to borrow from the ancient people's hard search, the shaping of the laboring people, and the reliance and awareness of the spiritual world through "Buddha" in the historical background of material scarcity. In a sense, the plastic box is the same as the Grottoes in terms of its practical specifications and space for storing things. It helps us to sum up and store reality and imagination by changing people's anxiety about space and the choice of things in different times.

萨姆拉窟壁画群|SAMLA cave mural group
IKEA SAMLA finished wood frame gold foil paint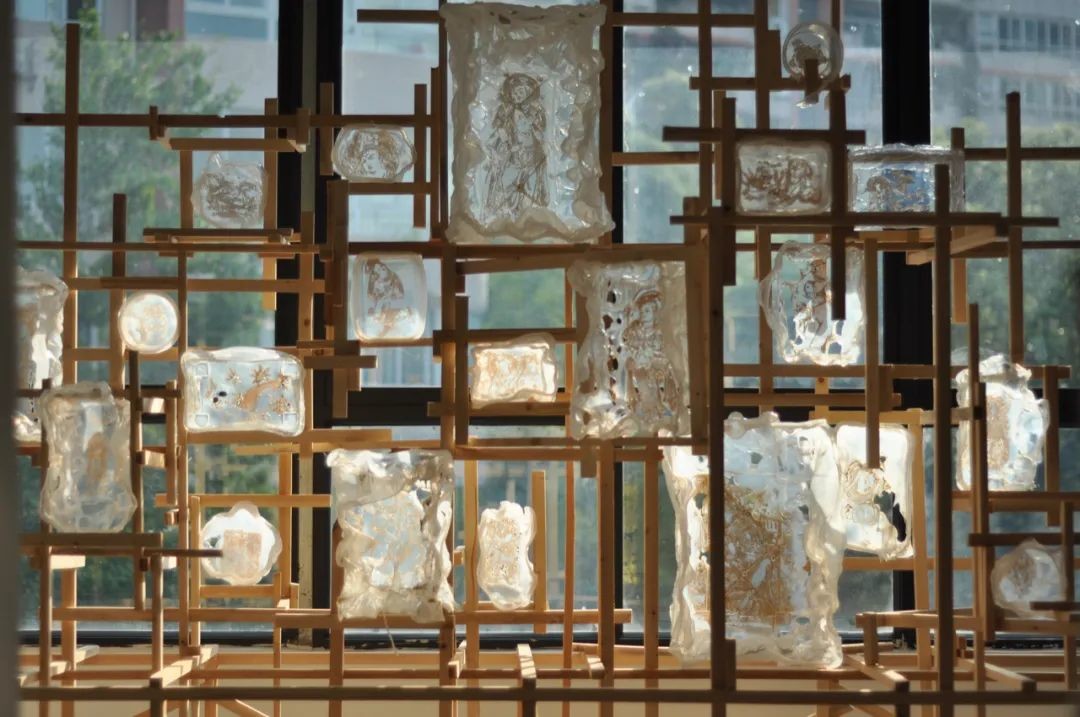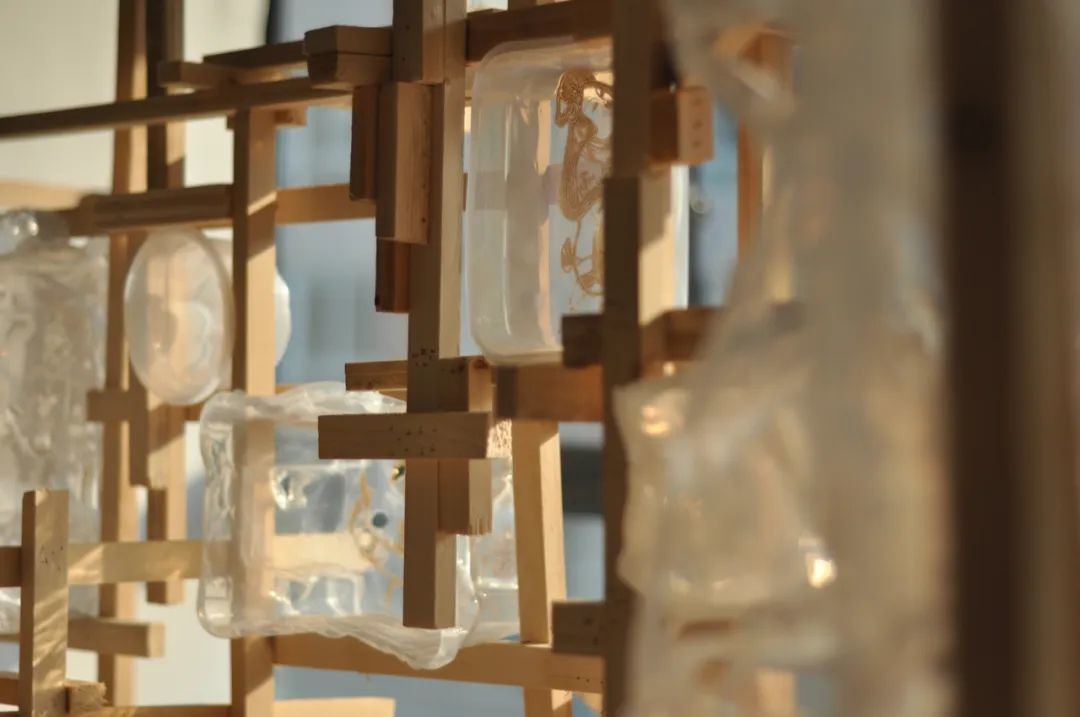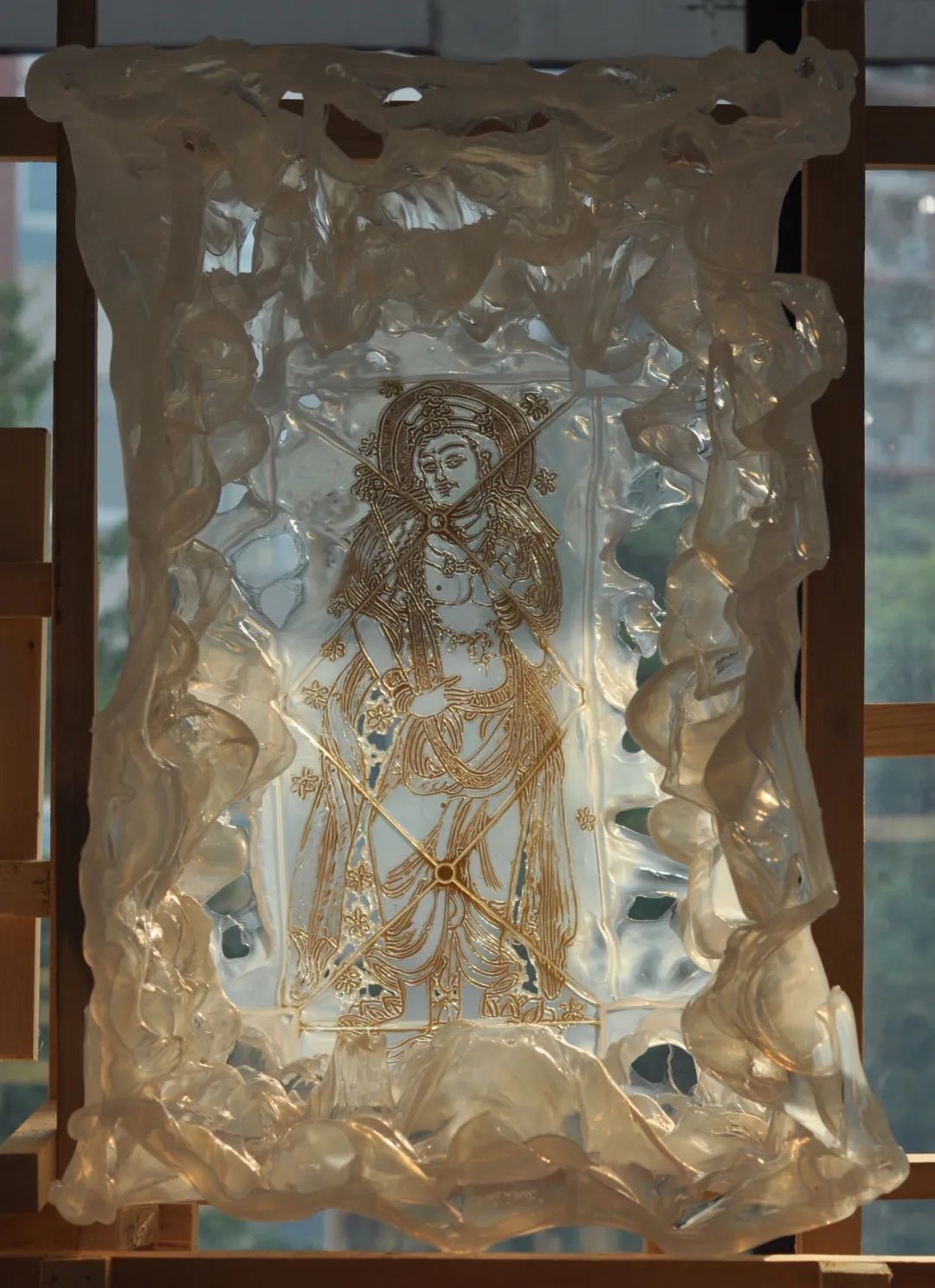 SAMLA cave mural Buddha standing statue - 2 (about 21st century AD)
萨姆拉佛影窟|SAMLA Buddha shadow cave
IKEA SAMLA Finished wire bulb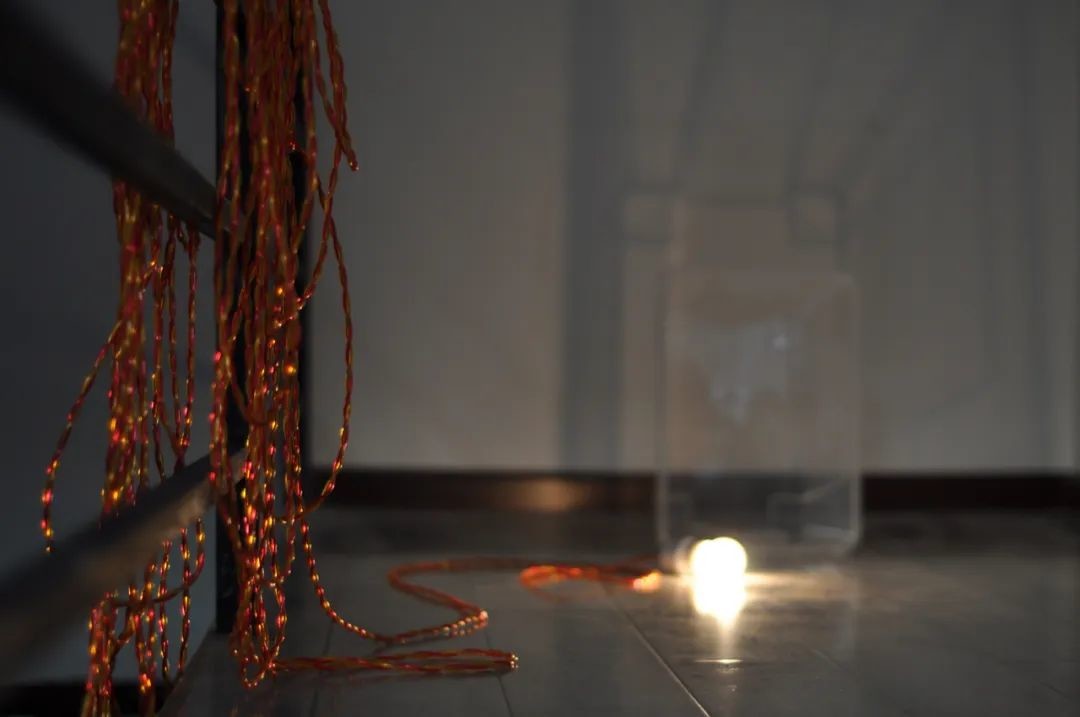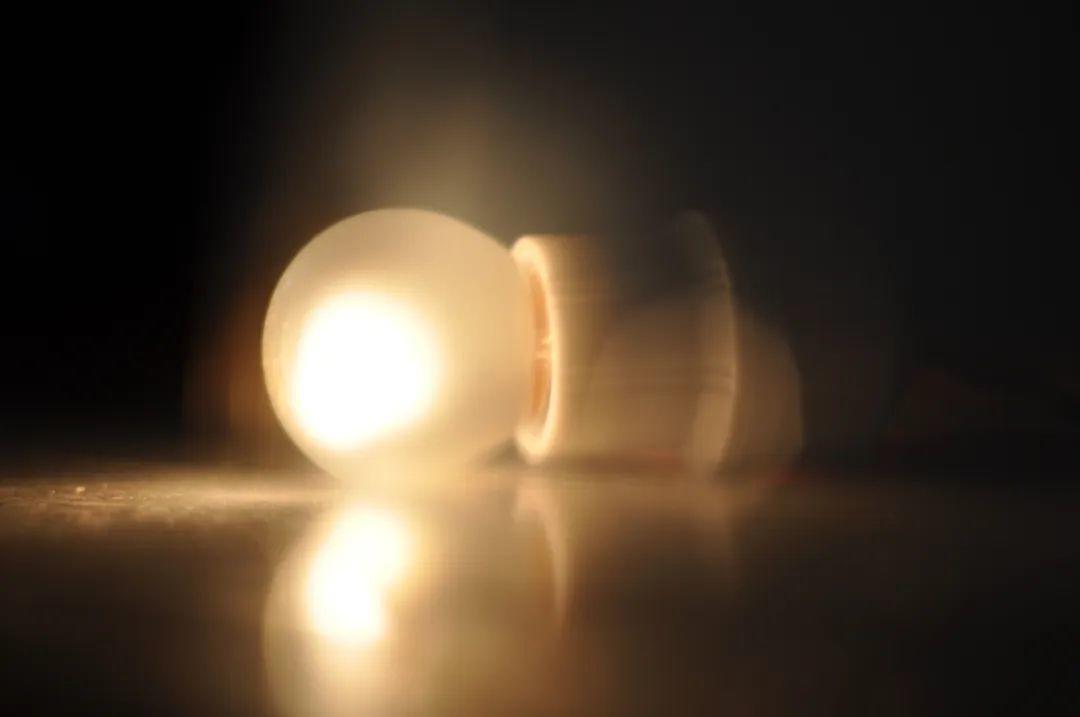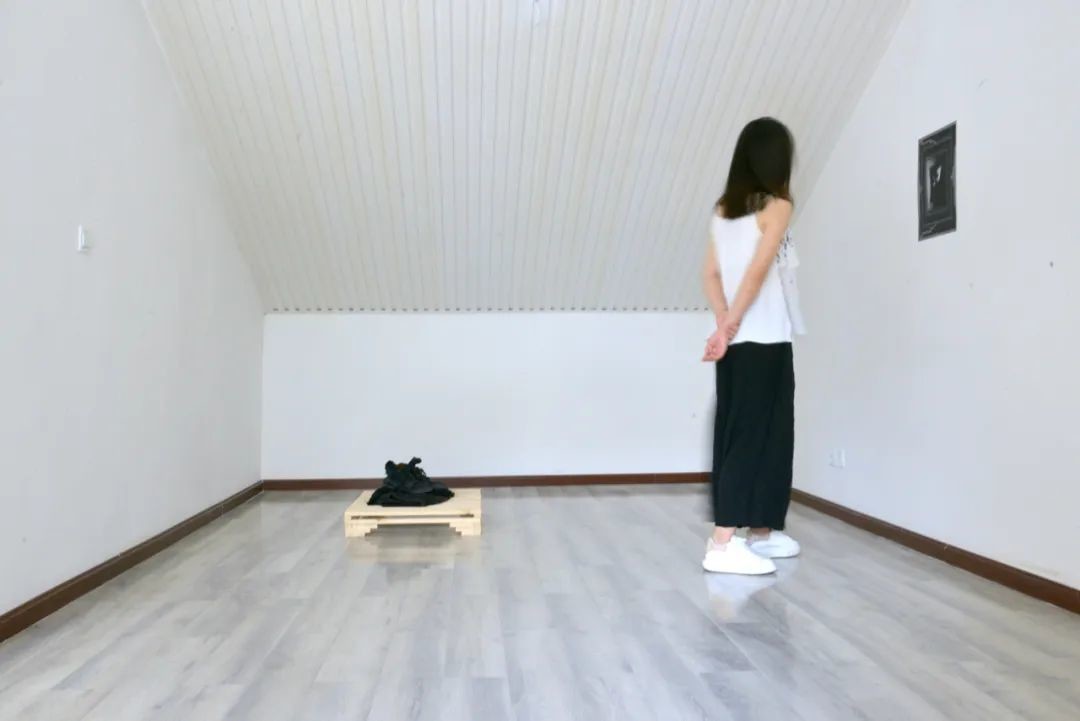 Wooden frame shoes clothes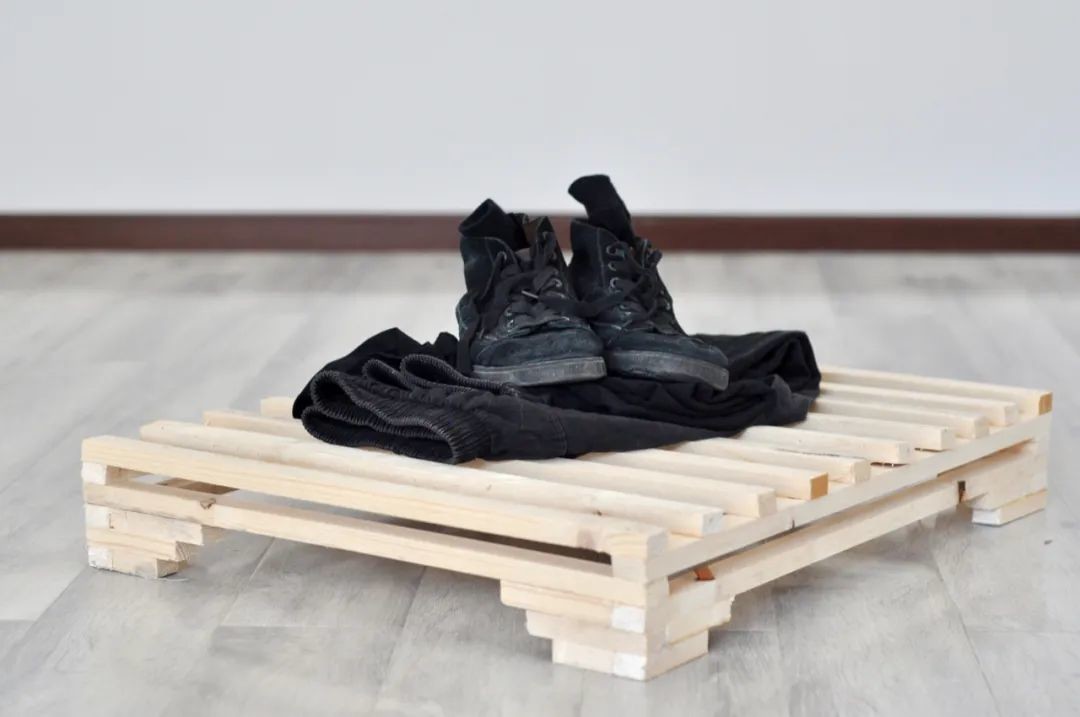 Giclee variable dimension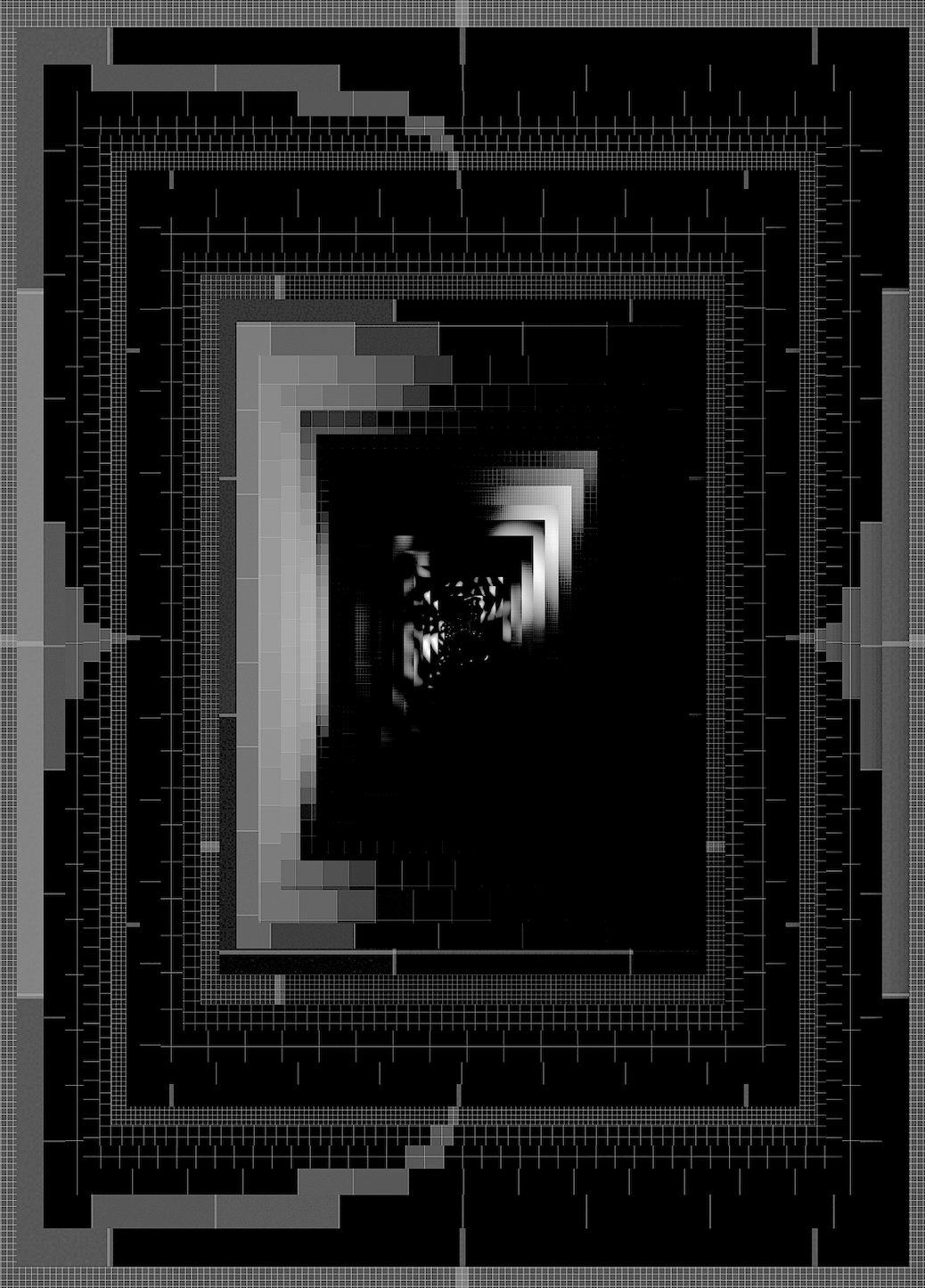 Plant wood plastic bulb gold foil Buddha head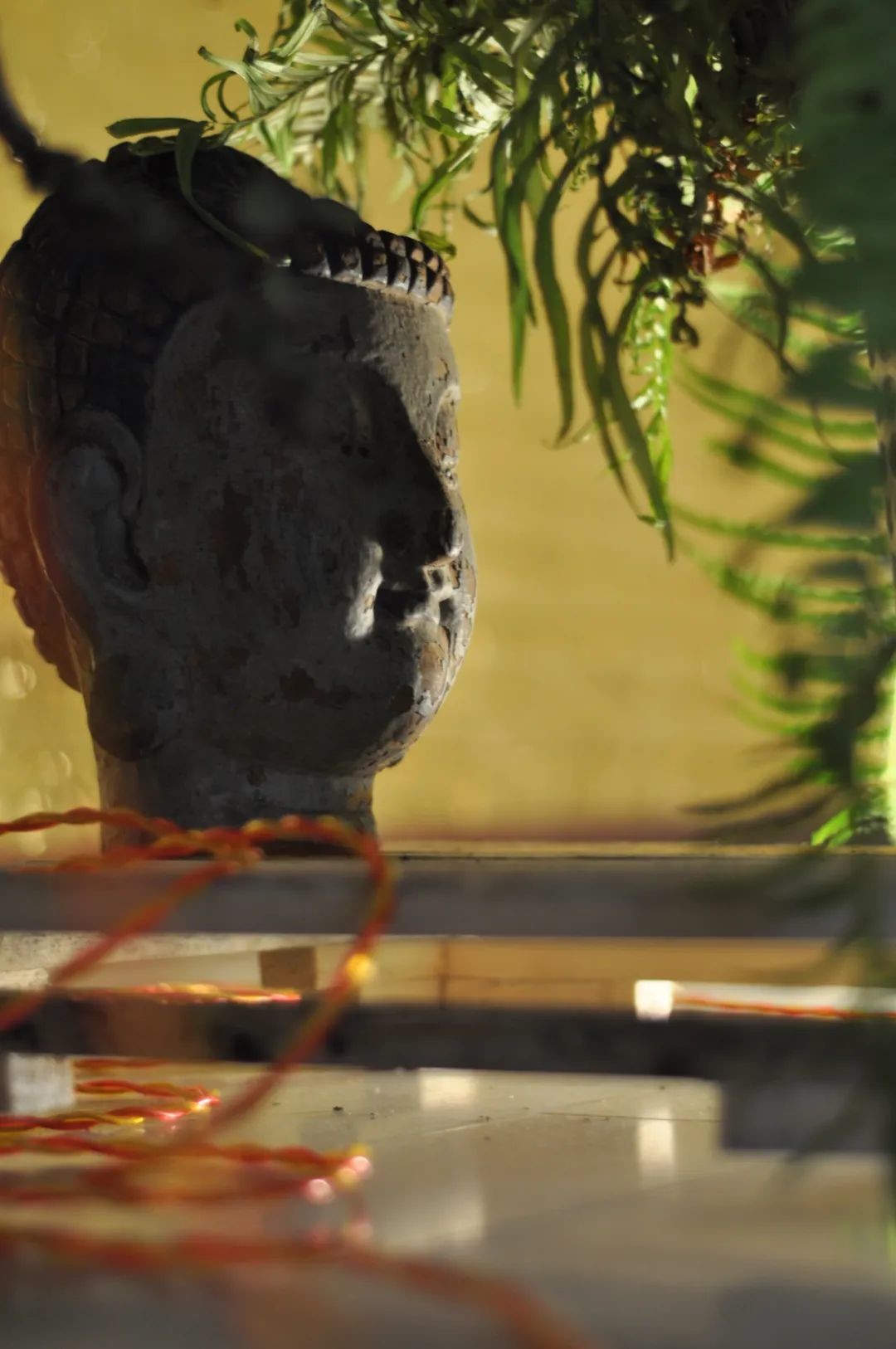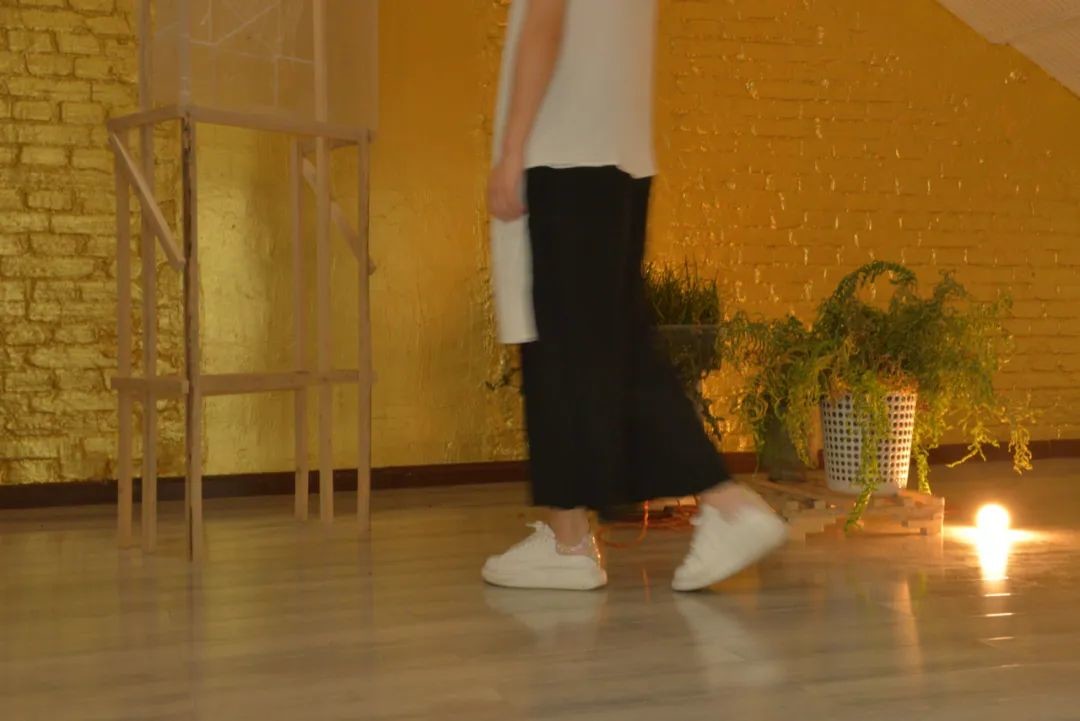 萨姆拉窟壁画善爱乾达婆王与眷属礼佛像(约公元21世纪)
SAMLA cave mural Love the king and his dependents and worship Buddha (about 21st century AD)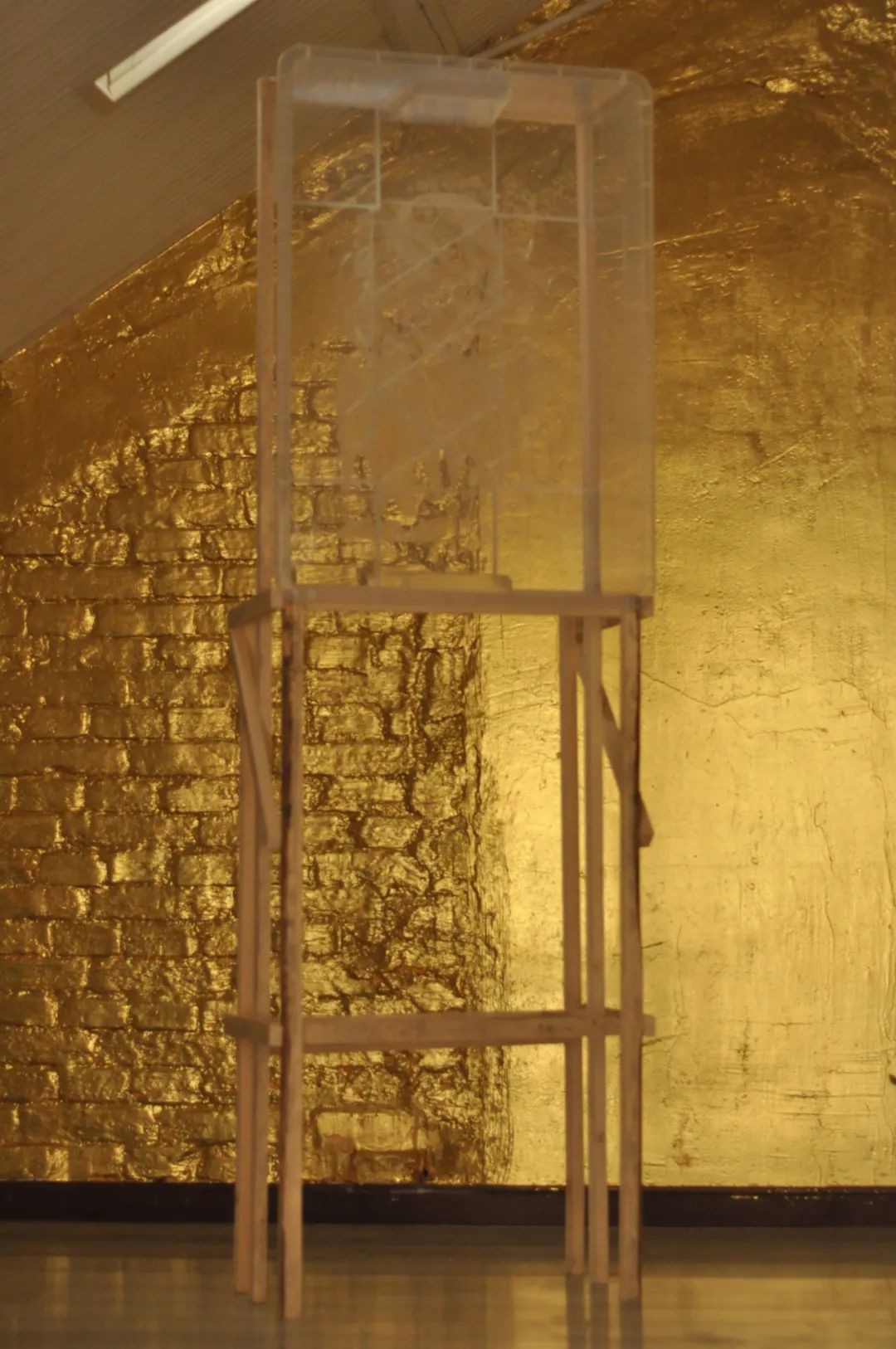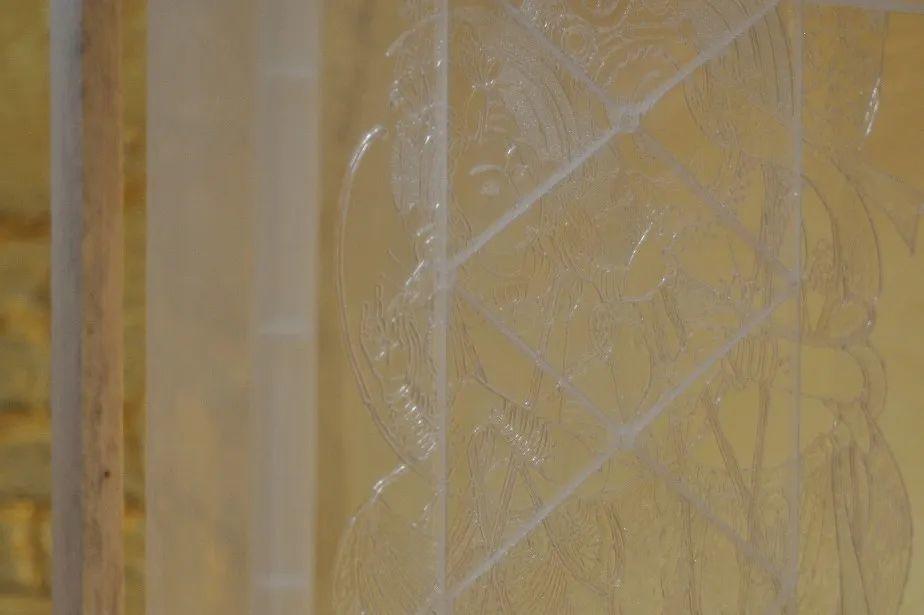 杨洋造像题记|Records of Yang Yang's sculpture of Buddha
Electronic calligraphy| Writing / Zhengyu You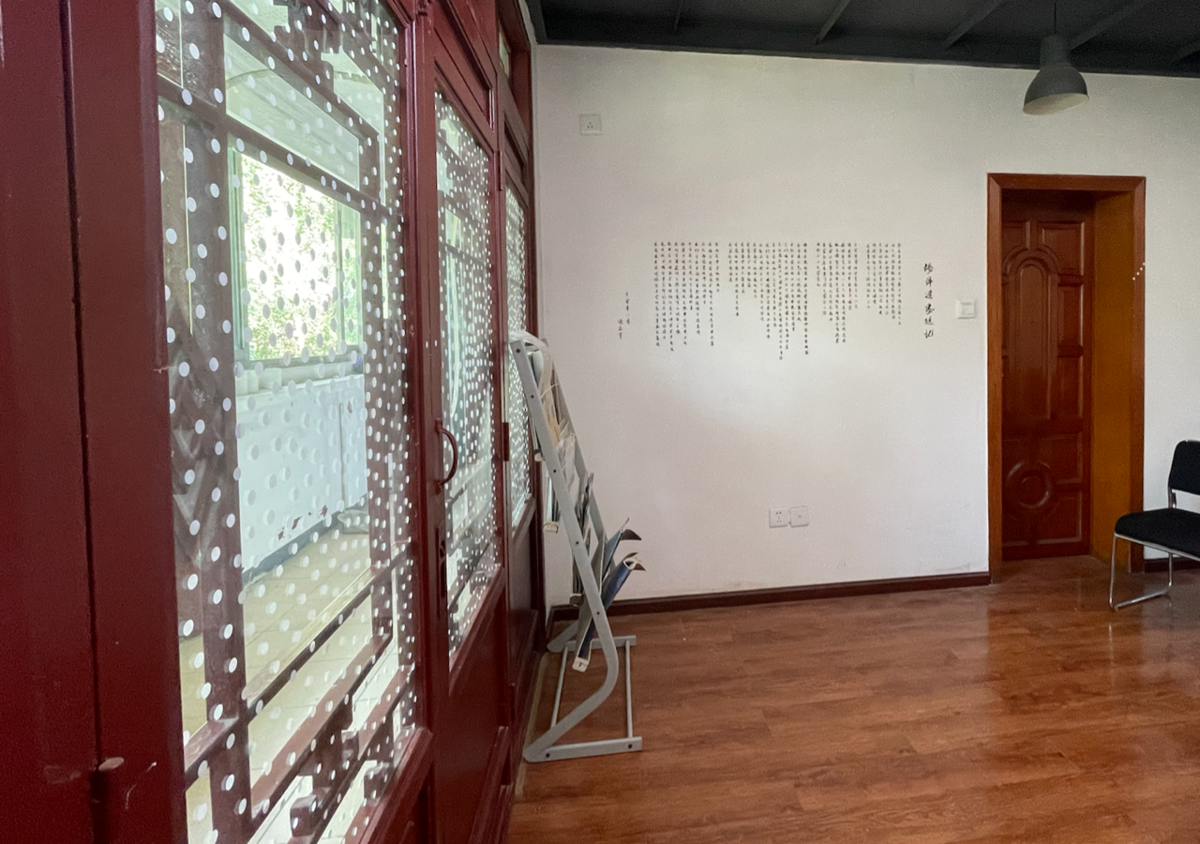 杨洋癸酉年生内蒙古呼伦贝尔人氏。此人,回族,艺术家,有感于宗教题材。于西北西南华南等地多年浪迹。其身形敦厚,行事勤勉,心思敏捷,性情阴郁少言又天真烂漫,近来整日胡子拉碴拖鞋上下。壬寅年,蓉城仲夏,流火七八月。杨洋挥汗锦江畔,躬身少城边,藏诸锦里西路八十六号顶层阁楼,闭门造像。锯木搭架,与规格不一透明塑料盒,合而为窟。一窟,以引整面大窗之自然光为妙。一窟则为有一门洞之围合小间,两则小小天窗亮瓦。杨洋造像所用手法,乃电烙笔线描佛像于塑料盒,金箔漆上色,再以热风机吹盒乃成。不知不觉,忽而二十二面佛像,皆塑绘毕。它们缘自西域三十六国龟兹国之克孜尔石窟。克孜尔石窟乃中国四大石窟之先声,丝路文化之重镇。东西文化融合之景、东汉至唐之气象,我们或能从中略感一二。另还有四种佛像,弥散于阁楼之上下两层不同空间。有一为木雕佛像现成品,有一为空白塑料盒,有一为空白木架基座,有一为佛像之无限放大之影像,有一为来者诸君。塑料是伟大的,就像佛。有愿力,也有迷惑不解;有天然,也有累世纠葛。在成都,这一日常的阁楼里,我们可在不同的自然光条件下遇见佛,也可在人造光之下反省于身。杨洋少时遭遇车祸濒死之际梦绕蓝佛七日。迷惘留落藏地之际适逢雪山映佛巨像。杨洋至今,虽无宗教信仰,但其与佛冥冥中有缘。近日,他与我分享一部纪录片时,激动得哭。我应该看过这个片子,它叫《蒙古草原,天气晴》。
Yang Yang was born in Hulunbeier, Inner Mongolia in the year of Guiyou.This person, a Hui nationality, is an artist, and has feelings about religious subjects. It has been in the northwest, southwest and South China for many years. His body is thick, he is diligent, his mind is agile, his temperament is gloomy, he is quiet, and he is naive. Recently, he has been wearing a beard and slippers all day. Renyin year, Midsummer in Chengdu, July and August. Yang Yang sweated on the Bank of the Jinjiang River and bowed to the side of Shaocheng. He hid himself in the attic on the top floor of No. 86 Jinli West Road and made a statue behind closed doors. Sawn wood frame, combined with transparent plastic boxes of different specifications, forms a cave. This cave is marvelous at introducing the natural light from the whole large window. One cave is a small room surrounded by a door opening, and two small skylights and shingles. Yang Yang's method of making statues is to use an electric soldering pen to draw the Buddha's image in a plastic box, paint the gold foil,and then blow the box with a hot air machine. Unconsciously, 22Buddha statues were all painted. They originated from the Kizil Grottoes in the kuci state, 36 countries in the western regions. Kizil Grottoes are the forerunner of China's four major grottoes and the important town of Silk Road culture. We may feel a little about the fusion of eastern and Western cultures and the atmosphere from the Eastern Han Dynasty to the Tang Dynasty. There are also four kinds of Buddha statues, which are scattered in the different spaces above and below the attic. One is a ready-made wooden Buddha statue, one is a blank plastic box, one is a blank wooden frame base, one is an infinitely enlarged image of the Buddha statue, and the other is a visitor. Plastic is great, just like Buddha. I have willpower, but also confusion; There are both natural and eternal entanglements. In Chengdu, this daily loft, we can meet the Buddha under different natural light conditions and reflect under artificial light. Yang Yang had a dream of circling the blue buddha for seven days when he was dying in a car accident when he was young. When I was lost in the hiding place, I met the giant statue of Buddha reflected in the snow mountain. Although Yang Yang has no religious belief so far, he has a destiny with Buddha. Recently, when he shared a documentary with me, he was so excited that he cried. I should have seen this film. It's called Mongolian grassland, sunny weather.